Giorno a tutti, readers! Devo ammetterlo, questa lettura ha aspettato mesi prima di poter finire tra le mie mani e ora che ne ho l'occasione eccomi qui a condividere con voi e altre blogger le mie opinioni capitolo per capitolo. Non vedo l'ora di sentire i vostri pensieri su questo retelling mozzafiato.
Autore - Miriam Ciraolo
Serie - Beauty and the Cyborg #1
Genere - Sci-fi distopico retelling
Uscita - 20 Dicembre 2015
Pagine - 390
Prezzo - 1,99 € ebook, 12,97 € cartaceo
E se questa storia iniziasse con: C'era una volta l'elettricità?
Il Nido di Spine è una cittadina francese dove la corrente elettrica non scorre più come un tempo. Dopo una guerra chiamata "Nuova Notte" gli equilibri mondiali sono cambiati e i continenti sono stati messi in ginocchio dai Cyborg, esseri privi di anima che torturano innocenti.
In un mondo dove la parola scritta è vietata e gli esperimenti elettrici sono punibili con la morte, si muove la ricercata Bellatrice Sparks.
Lei sa leggere, sa scrivere e dal giorno in cui ha fatto funzionare una torcia elettrica nella sua città, è costretta a fuggire per salvaguardare la sua famiglia.
Rapita dai trafficanti di schiave viene venduta ai sovrani di Elettra. Ma in un castello dove l'elettricità pulsa ancora un essere ignoto si aggira nell'ombra. Per fronteggiare l'enigmatica creatura e per riabbracciare la sua famiglia, Bellatrice dovrà sottrarsi agli inganni della proibita e misteriosa Ala Ovest del castello.
Ma deve fare molta attenzione, cosa si cela dietro la maschera dell'odio?
Una rivisitazione della favola "La Bella e la Bestia" in chiave distopica.
L'AUTRICE:
Miriam Ciraolo è un'autrice italiana, nata a Messina in una tiepida mattina di ottobre del 1993. Appassionata di mondi fantastici, tra un libro e una serie tv, arde d'amore per le belle illustrazioni, gli origami e le sculture di carta. Ha esordito con la favola moderna La Vera Storia di Cupido edita dalla casa editrice Rosa dei Venti Edizioni. Nel dicembre del 2015 pubblica online Beauty and the Cyborg, una saga distopica ispirata alla fiaba La Bella e la Bestia, con la quale ha riscosso un grande successo nel web e tra i giovanissimi.
LEGGIAMO INSIEME I PRIMI CAPITOLI!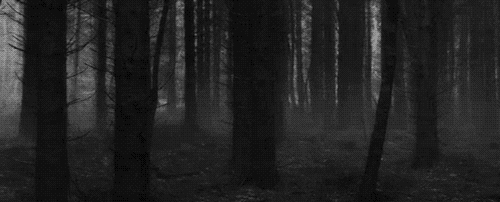 Nonostante siamo all'inizio della storia già si parte con un ritmo frenetico rendendo proprio l'idea della vita da ricercata della protagonista Bellatrice. E' come se stessimo scappando con lei, lontano dai crudeli e freddi cyborg.
Miriam ci illustra da subito il mondo che ha creato. Un mondo disastrato, dove l'elettricità e i libri sono proibiti alla gente comune.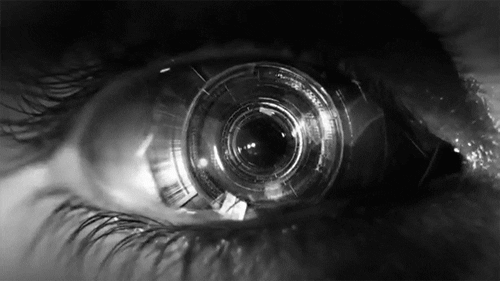 Bellatrice è in fuga, si nasconde dai cyborg dopo che la ragazza ha provato un'esperimento proibito. Rischia ogni istante la vita nella foresta finché non trova un tunnel che la conduce di nuovo a casa. Ma la sua permanenza non durerà che pochi attimi, giusto il tempo di essere curata un pò dagli intrugli erbosi della cugina Eve e aver salutato il resto dei famigliari rimasti, tra cui il suo vecchio e fragile padre. Non vorrebbe andare ma scopre di avere un localizzatore nello stivale e questo la porta ha lasciare di nuovo casa e depistare i cyborg per non mettere in pericolo la sua famiglia.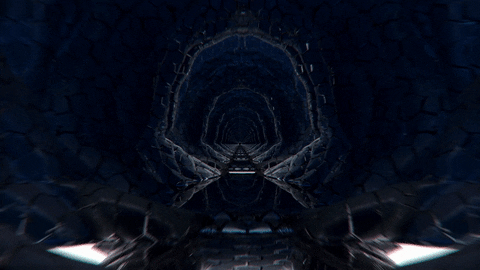 Nel fuggire di nuovo si troverà per sbaglio in un treno pieno zeppo di schiave in viaggio per la città di luce dove verranno prese in servizio da gente facoltosa o addirittura dal Re in persona. Bellatrice per sicurezza cambierà il suo nome in Rose e alla fine del settimo capitolo si appresta a raggiungere questa pericolosa nuova destinazione.
Per ora Bellatrice mi sembra un personaggio intraprendente, ribelle e affamata di conoscenza. Un'eroina degna di questo ruolo e che mi rende partecipe della sua avventura fin dalla prima pagina.
Questo mondo futuristico ha un fascino particolare e unico che mette anche timore. Non vedo l'ora di continuare con la lettura. Per ora penso che l'autrice abbia cominciato davvero bene.
DOMANDE:
Qual'è il loro motto?
Qual'è la condanna per chi non lavora in fabbrica e fugge dal Nido di Spine?
I cyborg sanguinano?
Quanti buchi ha Bellatrice?
Qual'è la vostra scena preferita in questi capitoli?
Cosa vi aspettate che succeda dopo?
GIVEAWAY:
Premio in palio: Un segnalibro a scelta tra questi tre.
Regole:
-Mettere la propria email SOLO nel form così che verrete contattati in caso di vincita.
-Essere follower dei blog partecipanti
-Commentare TUTTE le tappe rispondendo alle domande che vi verranno poste.
-Seguire la pagina FB dell'autrice e di Born to Read.
-Condividere l'iniziativa nei vostri social
Il Giveaway inizia il 29 Gennaio e finisce il 2 Marzo, il giorno dopo sarà estratto il vincitore e contattato.
EDIT: Annullato per mancanza di partecipazione. Peggio per voi :P
CALENDARIO: